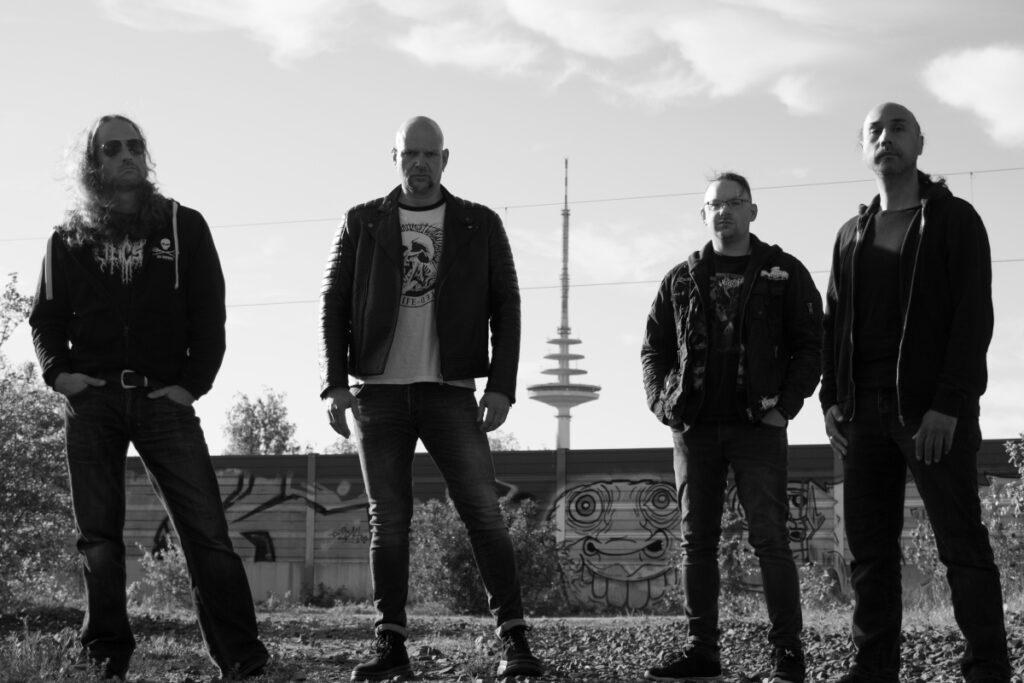 Fear Connection was founded in Bremen / Germany by Rolf (v) and Tim (dr) in 2016. A full line-up was completed soon afterwards with Naushad (g) and Chris (b) who was replaced by Sipo in early 2020. Two years of intensive rehearsals and live gigs followed before the first physical release was recorded and then self-released as the "Raging Terror EP". A professional video has been produced for the title track in November 2018.
The music of Fear Connection can be described as Death Metal with Thrash/Punk/D-beat influences combined with a touch of melody and hooklines. A very good mixture for capturing live performances also with audiences that are not familiar with the band. The music is very energizing and intoxicating.
And so will be the first long play album which will be released on October 1st 2021. It was recorded at the well-respected Soundlodge Studio in Germany by Jörg Uken in April 2020 who is responsible for the heavy mix and mastering. 9 songs that represents the bands unique style and their grasp for catchy but nevertheless brutal songwriting. As an appetizer a single was released end of June 2020.